NOKIA se vratila na velika vrata. Brend koji je dotakao dno vratio se u svet pamenih telefona pocetkom ove 2017 godine. Model Nokia 6 is srednjeg segmenta prodat je u gotovo milion jedinica za samo par dana. To nije sve , priprema se jos NOKIA telefona (NOKIA 8) i asistent VIKI.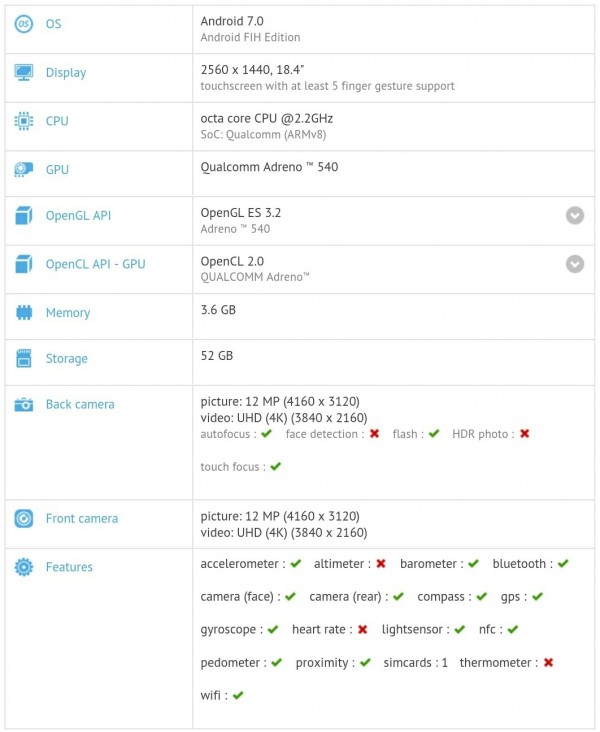 Sada da predjemo na glavnu vest . Nedavno je na GDXBench primacen uredjaj koji nosi NOKIA ime. Za sada se ne zna puno ime uredjaja , ali nagadja se da ce nositi ime N1. Da je rec o tabletu , to je sigurno posto dolazi sa velicinom od 18.4 incha.
NOKIA "N1" ima tezinu od 2.5kg , dolazi sa najnovijim cipsetom Snapdragon 835 , 2.2GHz uparednim sa Adreno 540 GPU , koji ce doneti odlicnu sliku na veliki QHD panel. Tu su ocekivanih 4 GB RAM-a i 64 GB skladisnog prostora. Tu su i kamere od po 12 MP koje  mogu da podrze 4K. Na kraju da ne zaboravimo da ce ovaj uredjaj raditi na android platformi (Nougat 7.0). Ono sto nije poznato jeste kolika je baterija. Naravno vise informacija u narednom periodu.